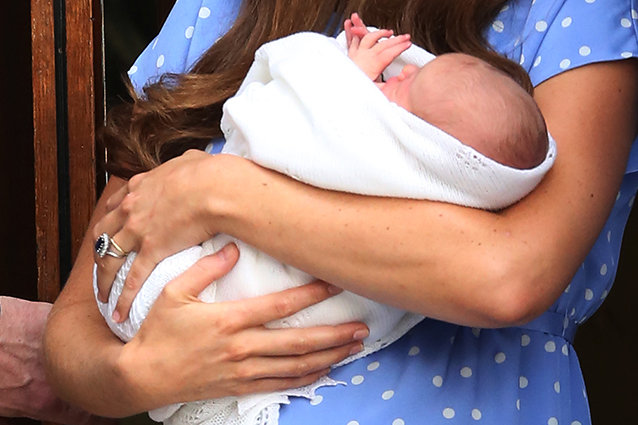 If you weren't completely distracted by Kate Middleton's lusciously flowing locks or Prince William's impeccable dental hygiene (for a Brit) upon their exit from St. Mary's Hospital in London, you may have noticed that they were holding a baby.
While William joked about the baby's weight — you're going to give this kid a complex, Dad — and extraordinary hair growth, for the most part, the adoring crowd was privy to a baby-shaped figure wrapped in white swaddling clothes (and one exuberant baby hand, waving to the crowd).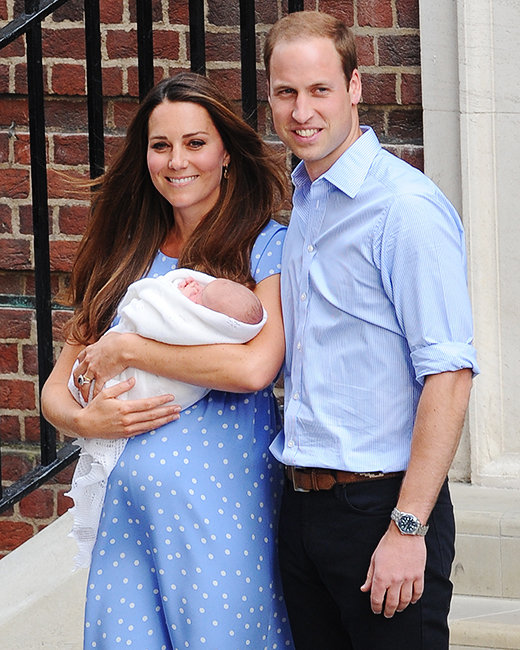 We did, however, get a better look at the little prince's face once he was safely snuggled in his car seat in the back of the couple's black SUV. And he looked like (drumroll please)...
... a baby.
The #royalbaby is a little flushed, a smidge wrinkly, and super duper sleepy — just like most other newborns. Will is being a bit generous in saying he has "Kate's looks." Well, either that or the Duke has a rather strange opinion of his wife's appearance.