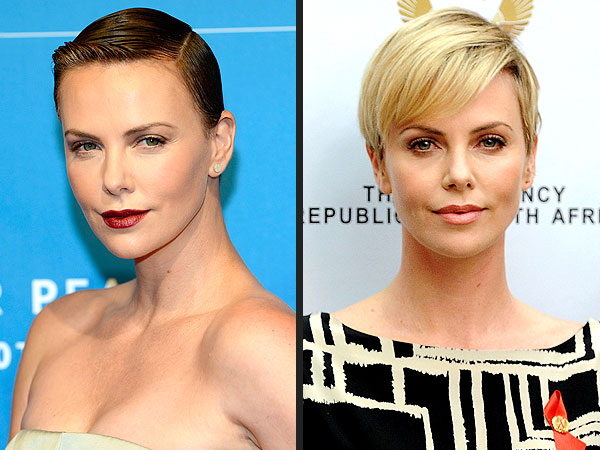 Zuma; Getty
Most women can't imagine shaving off all their hair, let alone actually doing it themselves. Charlize Theron is not most women.
Shaving her head for her role in
Fury Road
felt "great!" she tells
InStyle
. "I had just finished two press tours and my hair was destroyed from heat damage, so I was glad to get rid of it. I was also a new mom and just loved the idea of not having to style my hair every morning. The timing was perfect."
And in her enthusiasm, she took things a step further than other stars who had shaved their head for roles (think Anne Hathaway, whose stylist put on a dress to cut her hair on screen in
Les Misérables
).
"I realized there was no way around it," she says of realizing her hair had to go for a role. "[The director] didn't want to be the bad guy … so I finally called him and was like, 'I need to shave my head, right?' … Buzzed it with a razor [myself]!"
But since then, the star has let her hair grow out into a pretty, sideswept pixie that she complements with just a few beauty products (see her faves here). And like Ms. Hathaway, we're loving her short haircut even more than her long one — we wonder if the busy mom's latest look is here to stay.